Te Maru o Ruahine Trust
Te Maru o Ruahine Trust was established to carry out the following purposes and objectives.
To ensure that the welfare and cultural needs of the Ngāti Hauiti people, particularly those resident in the Whanganui, Rangitīkei and Manawatū districts are addressed in relation to, education, employment, housing, health, training, justice, welfare, religion and culture.
The purpose of the Trust will be achieved by undertaking charitable activities which involve the relief of poverty, the advancement of education or any other charitable objects beneficial to the Ngāti Hauiti people. In particular, the Trust will undertake such activities that will:
Support and strengthen the whānau, hapū and iwi.
Improve the position of low income, unemployment and economically disadvantaged whānau.
Assist with the special needs of alienated groups including youth, disabled, single parents and the elderly.
Enhance the quality of life of the whānau.
Assist Māori and non-Māori resident within the Ngāti Hauiti rohe.
To do anything else within New Zealand that will advance the aim and any of these objectives.
Te Maru o Ruahine Trustees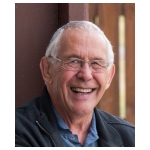 Trust Chairmen: Neville Lomax
Tēnā koutou ōku whanaunga ō Ngāti Hauiti. Ngā mihi aroha ki a koutou i te āhuatanga o te wā. Ko ēnei ngā wāhanga iti e pā ana ki taku takotoranga kaitiaki mō Te Maru o Ruahine Trust.
My name is Neville Franze Te Ngahoa Lomax and I was born in 1944 and raised at Utiku, within the rohe of Ngāti Hauiti, by my great-grandparents.
I was appointed a Trustee of Te Maru o Ruahine Trust early in 2015, following the passing of Uncle Jim Cunningham, and the resignation of a number of other Trustees during 2014, when a decision was made by Te Rūnanga o Ngāti Hauiti, for future responsible trustees of the Trust to be appointed from within the delegated members of the rūnanga.
My hapū connections to Ngāti Hauiti are; Ngāti Tamatereka and Ngāti Rūaanga through my great-grandmother Ripeka Utanga Potaka, who was herself raised as a whāngai within the Ngāti Haukaha hapū; and and also the Ngāi Te Ngahoa hapū, through my great-grandfather Wirihana (Wilson) Winiata Te Whaaro.
I am confident that Te Maru o Ruahine Trust will benefit from my, over forty years of, experience, in administration, historic research of our people, sound decision-making and management.
I look forward to working with the Trust in the future, for the benefit and needs of all the people of Ngāti Hauiti.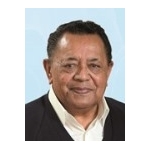 Trustee: Wiremu (Tunu) Walker
Ko Taupiri te Maunga
Ko Waikato te Awa,
Ko Tainui te Waka,
Ko Tuheitia te Ariki Nui .
Ko Ngāti Tahinga me Ngāti Tiipa te Hapū
Ki te Puaha o Waikato, ko Tauranga nui me Te Kumi me Nga Hau e Wha nga marae.
My name is Tunu Walker and I have been a Trust member since Te Maru o Ruahine Trust was first established.
As a Canon in the Anglican Church, Tunu has a long association with the Rangitīkei Pastorate, as pastorate minister, at both Rātā and Taihape.
My whakapapa connection to Ngāti Hauiti, is through my late first cousin Nganeko (Nancy), who was the wife of Paamoana Potaka, the youngest son of Tauaiti and Meretini Potaka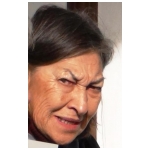 Trustee: Johanna Potaka
Ko Aorangi te maunga
Ko Moawhango te awa
Ko Moawhango te marae
Ko Ngāti Whiti-Tama te hapū
Ko Ngāti Whitikaupeka te iwi
Ko Johanna Potaka tōku ingoa
My name is Johanna Potaka aka (Jo). I am married to Tauaiti Pehitane Potaka (Paddy) we have three tamariki; Pehi, Raina and Tama.
I have lived in Rātā for over 20 years and been an active member of Rātā Marae since it was re-established.
I have been a trustee on Te Maru o Ruahine Trust since it was first formed. My goal is; "if we work together we can accomplish a lot for the betterment of our people, our iwi".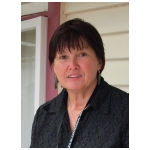 Trust Treasurer: Rātā Cornell BEd - Dip Tchg
Ngā mihi mahana ki a koutou katoa ngā iwi o Ngāti Hauiti. My name is Rātā Cornell, I am Ngāti Hauiti through my whakapapa from Ngāti Tamatereka down to my grandfather Tungore Potaka (grandson of Utiku Potaka). My parents are Thomas Hall and Ngāpera Simons (nēe Potaka).
I was born and raised in Taihape and I have fond memories of being around and knowing well my Potaka whānau who lived in and around Taihape and Utiku.
Currently, I live in Levin and have done so for the last 38 years. I find Levin is strategically placed, allowing me to travel easily up, across or down the motu to attend hui in relation to Ngāti Hauiti affairs.
I have recently (2015) come onto TMoRT as a board member. This move was to endorse the streamlining of our TRoNH Governance Structure, Te Whakaruruhau as well as give TRoNH members a better understanding of the technicalities in running the operations, which are carried out by TMoRT.
This appointment has been extremely enlightening and further escalated the awareness of the hard work our small team at TMoRT & TRoNH effect, to uphold the mana of Ngāti Hauiti. We are a very small iwi (1,029 – 2013 Census), with an even smaller budget and yet we are a proud banner for Ngāti Hauiti in government, local government and neighbouring iwi circles.
This need to be a presence, or a voice, within these relationships has been extended to us by the General Manager, Robert Martin. His commitment to iwi development is infectious and one can only feel empowered and excited about our future.
'He rei ngā niho, he tohorā ngā kauae.'
"A whale's tooth in a whale's jaw - The jewel in the crown"
Learning to recognise one's potential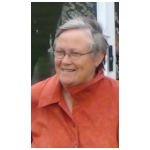 Trustee: Jean Cunningham
I am the daughter of Hemi (Jim) and Enid Cunningham. My mother Enid was of Ngāti Haukaha and her mother was Mekura Kumeroa, whāngai daughter of Rora and Utiku Potaka.
I have been a Social Worker for many years and currently work for the Ministry of Social Development based in Levin.
I have been a Te Maru o Ruahine Trustee for over four years and came on board to support my father Jim, who was the Te Maru o Ruahine Trust Chairperson, from the time it was first established.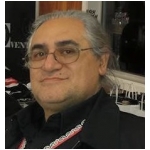 Trustee: Thomas Curtis
My connections to Ngāti Hauiti is through my mother Cynthia Curtis (nee O'Halloran), my grandmother was Daisy Te Au O'Halloran (nee Potaka), her father was Pape Epiha Potaka the eldest son of Utiku and Rora Potaka.
I represent Ngāti Hauiti on a number of boards such as the Mōkai Pātea Waitangi Claims Trust, Ngā Pae o Rangitīkei, Te Roopu Ahi Kaa, Rakautaonga Whenua Tōpū Trust, Te Pātiki Holdings and Te Maru o Ruahine Trust.
I am the newest elected member to Te Maru o Rauhine Trust, being elected in April 2015.